Event Details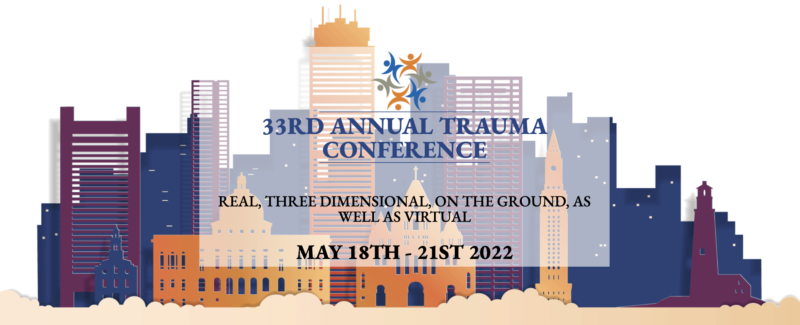 May 18th - 21st, 2022
Register here

→
TRAUMA RESEARCH FOUNDATION AND BESSEL VAN DER KOLK ARE DELIGHTED TO ANNOUNCE THE 33RD ANNUAL TRAUMA CONFERENCE
For the 33rd year, Bessel van der Kolk hosts some of the world's most innovative leaders from the field of trauma, attachment, neuroscience, mindfulness, body oriented work and psychedelic studies.
CONFERENCE SPEAKERS


Bessel A. van der Kolk, MD
Bessel van der Kolk, MD, is a clinician, researcher, and teacher best known for his work with posttraumatic stress. Active in the field of mental health since the 1970s, he currently serves as medical director at the Trauma Center in Boston.
Internationally and throughout the United States, van der Kolk has worked as a lecturer, teacher, and professor. He previously served as President of the International Society for Traumatic Stress Studies and as a co-director of the National Center for Child Traumatic Stress Complex Trauma Network. He teaches psychiatry at the Boston University Medical School and continues to work as a clinician in his Boston-area private practice.


Martin H Teicher MD, PHD
About: Martin Teicher, MD, PhD, has been director of the Developmental Biopsychiatry Research Program at McLean Hospital since 1988. He was director of the former Developmental Psychopharmacology Laboratory (now the Laboratory of Developmental Neuropharmacology), and is currently an associate professor of psychiatry at Harvard Medical School.
Dr. Teicher is a member of the editorial board of the Journal of Child and Adolescent Psychopharmacology, Current Pediatric Reviews, and Current Psychosomatic Medicine. He is a member of the Scientific Advisory Council of the Juvenile Bipolar Research Foundation and has been part of Harvard University's Brain Development Working Group. He has served on or chaired numerous review committees for the National Institutes of Health, published more than 150 articles, and has received numerous honors.


Ruth Lanius, MD, PhD
About: Ruth Lanius, MD, PhD, Professor of Psychiatry is the director of the posttraumatic stress disorder (PTSD) research unit at the University of Western Ontario. She established the Traumatic Stress Service and the Traumatic Stress Service Workplace Program, services that specialize in the treatment and research of Posttraumatic Stress Disorder (PTSD) and related comorbid disorders. She currently holds the Harris-Woodman Chair in Mind-Body Medicine at the Schulich School of Medicine & Dentistry at the University of Western Ontario.
Her research interests focus on studying the neurobiology of PTSD and treatment outcome research examining various pharmacological and psychotherapeutic methods. She has authored more than 100 published papers and chapters in the field of traumatic stress and is currently funded by several federal funding agencies. She regularly lectures on the topic of PTSD nationally and internationally. She has recently published a book 'The Impact of Early Life Trauma on Health and Disease' with Eric Vermetten and Clare Pain.


Janina Fisher, Ph.D
About: Janina Fisher, Ph.D. is a licensed clinical psychologist and former instructor, Harvard Medical School. An international expert on the treatment of trauma, she is the author of Healing the Fragmented Selves of Trauma Survivors: Overcoming Self-Alienation (2017), Transforming the Living Legacy of Trauma: a Workbook for Survivors and Therapists (2021) and The Living Legacy of Trauma Flip Chart: a Psychoeducational In-Session Tool for Clients and Therapists (in press). She is best known for her work on integrating neurobiologically-informed interventions into traditional psychotherapy.