Event Details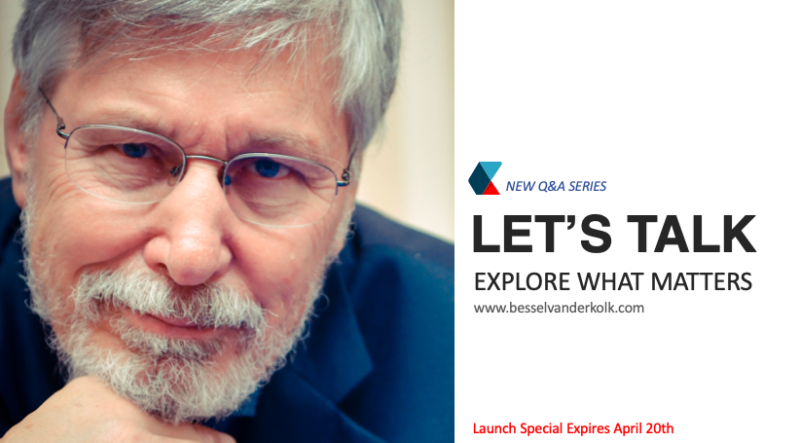 October 6th, 2020 - 4:00pm - 5:30pm
Register Now

→

LIMITED TO 40 PARTICIPANTS
AN OPPORTUNITY TO LEARN AND GROW TOGETHER AS A COMMUNITY
Let's Talk is an ongoing program that connects clinicians (and students in training) with Bessel van der Kolk.

During each Let's Talk Q&A, Dr. van der Kolk we will discuss important issues, research, and case studies, as well as answer questions in a small group discussion format. The Q&A is designed to spark conversation amongst the group as participants have the option to make comments and ask follow up questions.
THERAPISTS LET'S TALK is scheduled the first Tuesday of each month at 4:00pm in. Each month will be unique.