31st Annual International Trauma Conference • May 28th - 30th • Virtual Conference
Register Now
Let's Talk: A moment with service members & families
Online Workshop
Event Details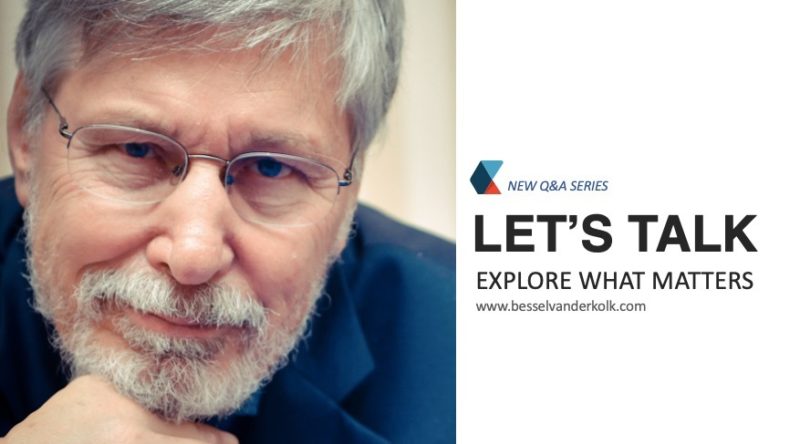 June 16th, 2020 - 4:30pm - 5:30pm
Register Now

→
Military service involves powerful experiences and difficult decision-making. These conditions and situations can change our entire bodies, including our brains, and impair our abilities to connect with our loved ones, appreciate our friends, maintain self-control, and feel and show trust. These environments and experiences shape us, and sometimes change who we believe we are and where we fit in with our families, friends, jobs, and society. Though traumatic experiences can happen to anyone and can stay with us for a lifetime, everyone has the potential to chart a different course.
Over the course of the last 30+ years Bessel van der Kolk, MD, author of THE BODY KEEPS THE SCORE, has devoted his life to studying how people adapt to traumatic experiences and has translated emerging findings from neuroscience and attachment research to develop a range of treatments for traumatic stress.
During this introductory session, Dr. van der Kolk explains how research has revealed new details about the ways traumatic experiences can impact brain function and prevent us from experiencing our present lives in a positive way. He invites you to join him, alongside fellow SOF and their loved ones, to learn new ways to build resilience and promote healing.
A special program for:
Veterans - Service Members - Military families – Professionals - Organizations
LIVE ONLINE LECTURE + 15 MINS Q&A
REGISTER HERE
Maximum 1000 people
Unable to attend? Register and receive the recording.
Subscribe
Sign up with your email to receive news and updates.