Event Details

September 1st - 3rd, 2023
Learn More

→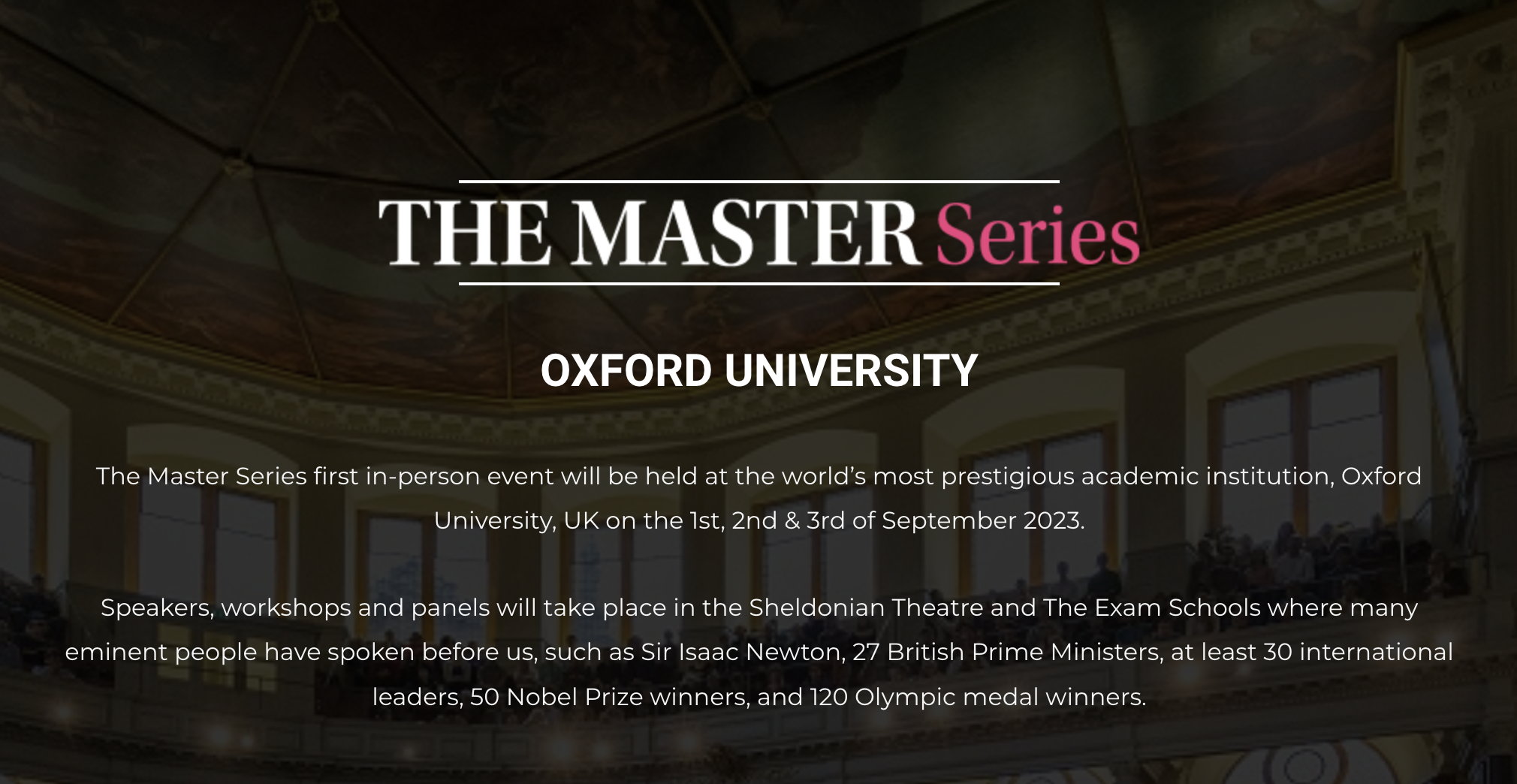 About the Master Series
The Master Series brings together experts, originators, innovators, and groundbreakers who change the dialogue around their areas of expertise. Each program focuses on one Big Idea to unearth the nuances of theoretical frameworks, explore concepts, and reframe our thinking about the world we all live in and the experiences we have in it.
Bringing Expertise to a Global Audience
The Master Series uses online and in-person platforms to share vital information from pivotal presenters as economically as possible with a diverse audience around the world.