Event Details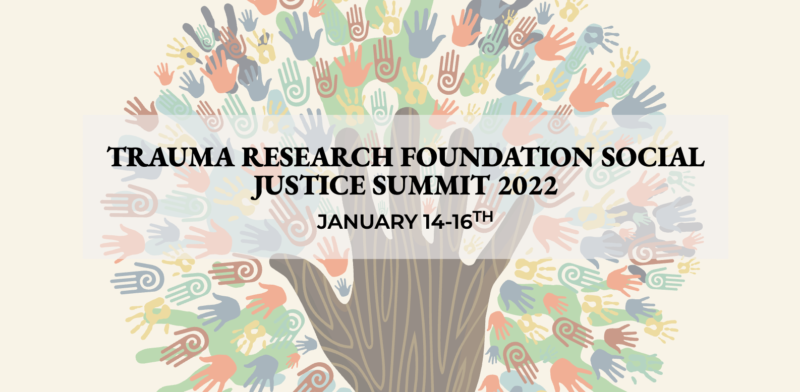 January 14th - 16th, 2022
Register here

→
MAKING A DIFFERENCE: Self in Community - Empowerment and Transformation in the Healing of Trauma
Dates: January 14-16, 2022 – Live | Virtual Event
TRF is excited to announce our 2nd Annual Social Justice Summit. The Social Justice Summit's purpose is as follows:
To address trauma as a social, political and collective issue, not just an individual experience.
To showcase and address the social contexts for and in which trauma happens — Inequality, poverty, racism, homophobia, sexism, war.
To address trauma as a social and collective experience.
To address the limited accessibility of mental health services and treatment for the most traumatized populations.
To showcase and present new models of services that provide mental health support and treatment for underserved, underrepresented people in need of care.
To raise funds for scholarships and provide collaborative opportunities and access to all other Trauma Research Foundation programming.
We invite you to join us in virtual community as we explore vitally important issues in the realm of social justice and healing from trauma. In January of 2022, our presenters will speak on visibility and inclusion, psychedelics and social justice, healing for incarcerated trauma survivors, the intersection of community healing through the public school system, and the importance of embodied awareness for healing.
*Please Note: CE details are forthcoming.