Posted Friday March, 26th 2021
Resmaa Menakem discusses healing racialized trauma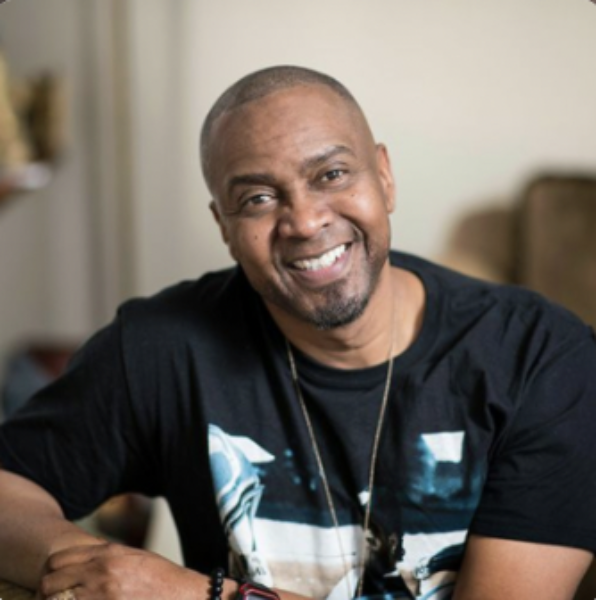 Resmaa Menakem is an American author, artist and psychotherapist specializing in the effects of trauma on the human body and relationships in black families and black society. He is Founder and President of Justice Leadership Solutions, a Justice Leadership consultancy firm.
He created cultural somatics which utilizes the Body & Resilience as mechanisms for growth. He trains community activists, police, CEOs, healthcare professionals, educators, government and judicial leaders, etc how to do the embodied work to gain the cultural maturity to build community within themselves, their groups, organizations and movements. To learn more: https://www.resmaa.com/
He is an accomplished author and written multiple books including My Grandmother's hands, Racialized Trauma and the Pathway to Mending Our Hearts and Bodies; Rock the Boat: How to use Conflict to Heal and Deepen Relationships; and 101 Tips for Emerging Justice Leaders.
Join Resmaa on Saturday, May 29th as he discusses "My Grandmother's hands: Racialized Trauma and the pathway to mending our hearts and Bodies" at The 32nd International Online Boston Trauma Conference. To learn more and register: https://traumacon.traumaresearchfoundation.org/
Comments